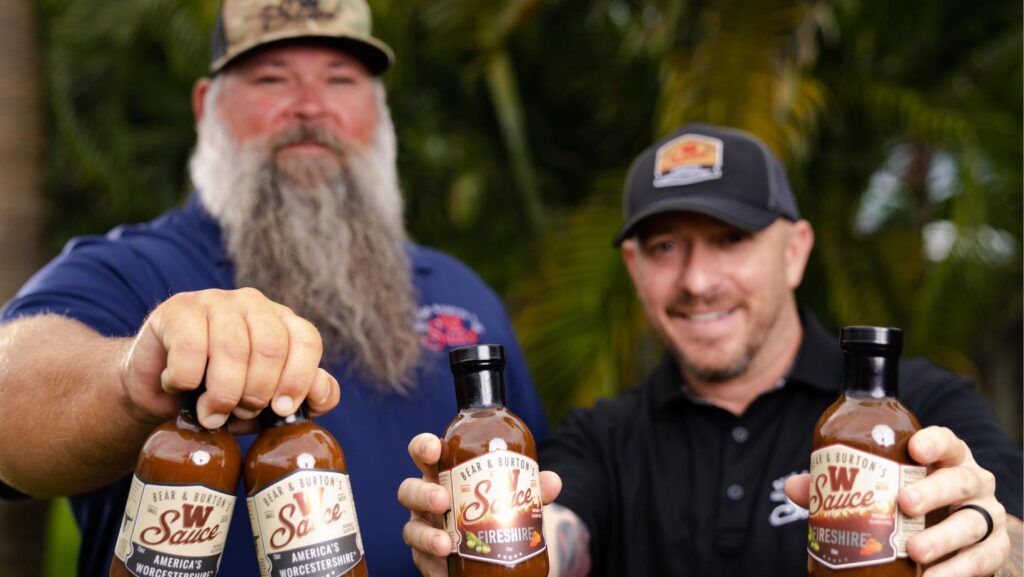 March 6, 2023
In 2020, in the midst of a global shutdown, two out of work professional fishermen, Bear and Burton, started playing with a 100-year-old family recipe for Worcestershire. With a little bribing from Bear, Burton's mom handed over the recipe. Hand-written, tattered, edited and abused, the recipe had changed many times over the years. After trial and error, and many calls to Burton's mom, they got the recipe just right and started learning how to make the sauce on a larger scale.
Today, W Sauce is being bottled and sold around the country! The demand in the past 2 years has been insane, and Bear and Burton work full-time to make sure everyone has a chance to try W Sauce– America's Worcestershire. It really is Bigger, Bolder, and Better than any other Worcestershire sauce, so it needed its own name, W Sauce.
100% American Made
Completely manufactured and produced in Florida, even the bottles and caps are produced in the U.S., thus reducing supply chain issues.
Small Craft Batches
Crafted in small batches, the sauce is made to quality above and beyond the parameters of most standard commercial kitchens. Bear and Burton have secured redundant manufacturing to ensure they meet the demand all while maintaining the integrity of their product.
Unmatched Flavor
With Bear & Burton's W Sauce, you can taste the fresh tomatoes, garlic, pepper, and their secret spices. You can expect Bigger, Better, and Bolder flavor!
Premier Quality
Others strain their ingredients after aging them in vinegar, leaving a thin product devoid of depth. Bear & Burton's W Sauce ingredients are combined, cooked down, and then blended so all the flavor stays in the bottle!
Dedicated to the American Family
Both Bear and Burton have dedicated their lives to their country and families. Bear, together with his wife Jennifer, are raising their son down in the Florida Keys. Burton is a combat wounded veteran and father to three beautiful girls.