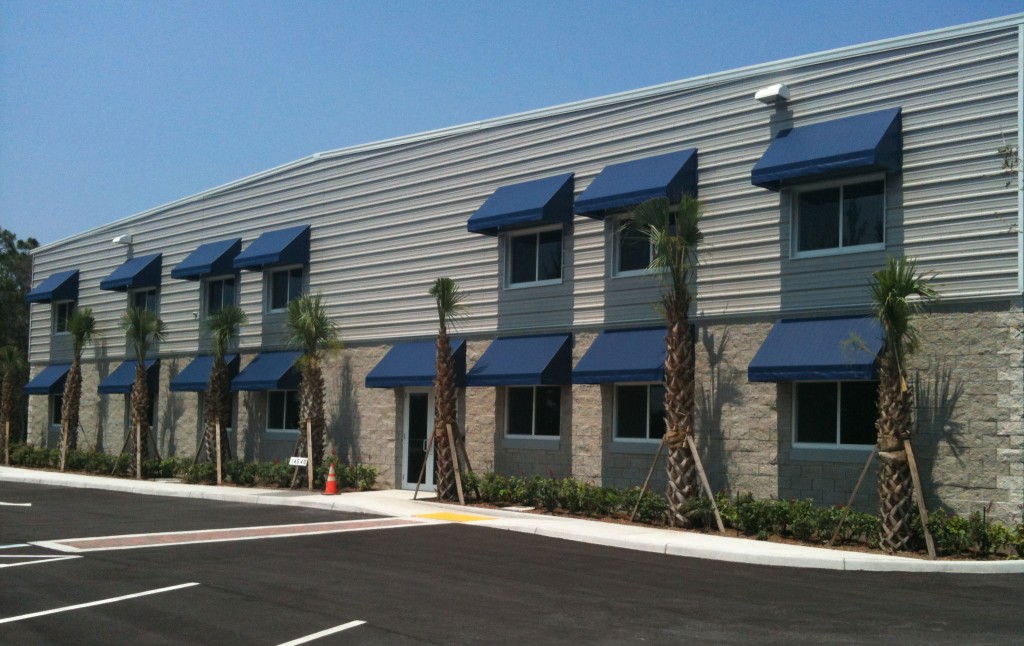 Palm Coast Sales, Inc. started in 2000 as a manufacturer's representative business representing the Big Green Egg and other barbecue products. In 2008, the company became the exclusive wholesale distributor of The Big Green Egg for the state of Florida and has expanded distribution capabilities to other complementary product lines that cater to the backyard lifestyle, such as premium grills, outdoor kitchens, grill carts, accessories and specialty products.
The company sells to specialty retailers of barbecues/grills, outdoor kitchen and outdoor living products, patio furniture and specialty casual furniture in Florida, Georgia, North and South Carolina, Alabama and Tennessee.
Interested retailers Contact Us to find out more.
For more information about product availability by state, click FAQ.
---
---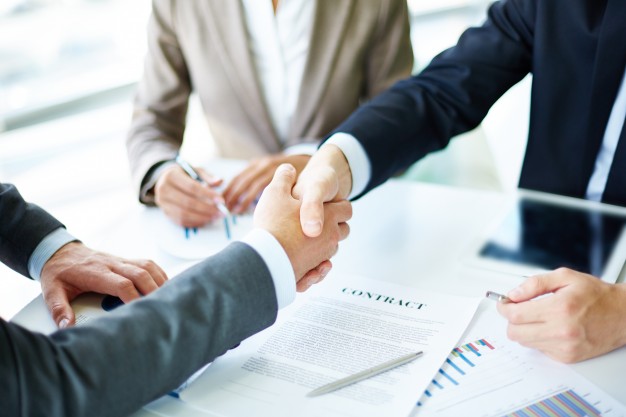 Why Choose Us?
Palm Coast Sales offers the most popular outdoor brands that your customers want, enabling your stores to generate additional traffic and revenue. Additionally, we offer only the highest quality products in the industry. We do not offer kamado-style cookers – we offer the one and only Big Green Egg. Often copied but never equaled, the Big Green Egg is the Ultimate Cooking Experience™! This same standard of high quality is expected across all lines of product that we distribute.
Our local sales team provides you with the support you need to help you merchandise and sell product, from brochures to training and product demonstrations. Customer service is available Monday – Friday to assist you with product, warranty, billing and other service questions.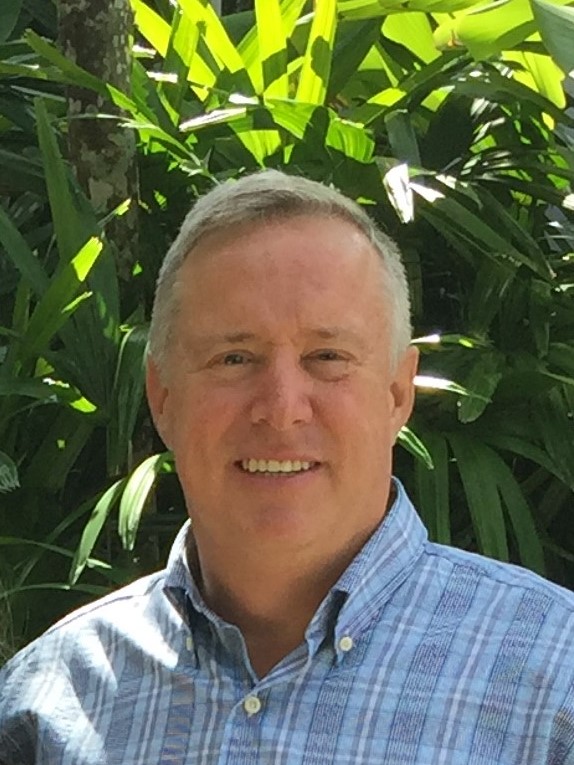 Dan O'Connor – President & Owner
Dan is the President and Owner of Palm Coast Sales, Inc.  He has been in the barbecue industry for over 20 years, beginning as a manufacturer's representative and then eventually becoming a wholesale distributor.  For five years during his time as a manufacturer's representative, Dan also owned a successful specialty retail barbecue store in Jupiter, FL.
Kim O'Connor – Chief Operating Officer
Kim has responsibility for strategic planning, managing day to day operations, marketing, and human resources. She has spent over 20 years in the financial services industry growing product lines, business lines and markets. She has extensive executive management experience, including strategy and execution, expertise in organizational best practices, optimizing processes and improving operations. Her educational background includes an MBA from Florida Atlantic University, Six Sigma Green Belt certification, and PDMA (Product Development and Management) certification.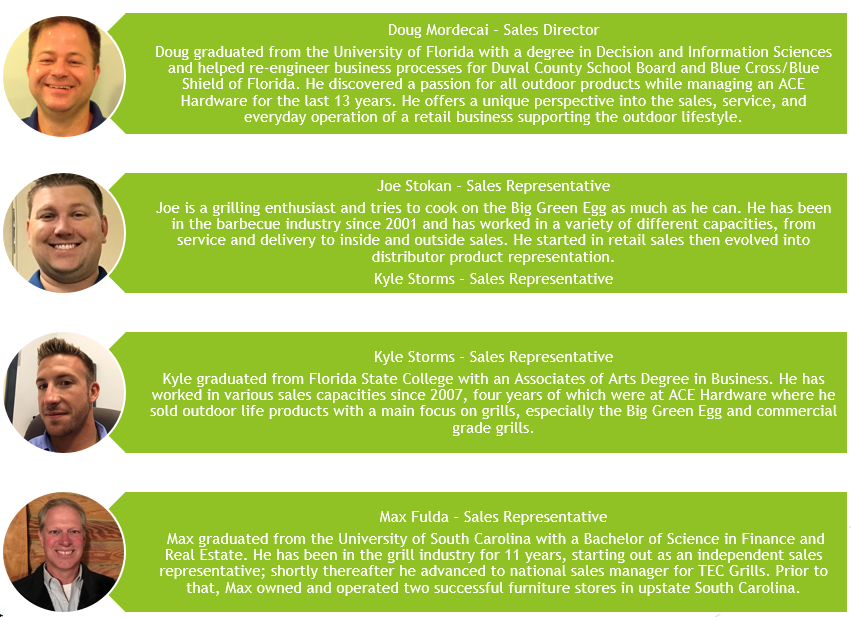 ---
Meet The Awesome Office Staff
---
Debbie Richter – Office Manager & Billing
Debbie became part of the team in April of 2012 as Office Manager & Billing Specialist. She has been in business management since 2002 after switching careers from the medical field. Not only can you contact her with any of your billing needs, she is also available to answer any product questions or concerns you may have. If she doesn't have an immediate response to your question, rest assured she will hunt down one for you. She has learned very quickly the ins and outs of the barbecue world, a territory left uncharted before coming on board with Palm Coast Sales.
Debbie is supported by a great service team – John, Christina, Andy, Phelicia & Raquel. They handle order entry, shipping, customer service, warranties and program management.
Raquel Coronado – Customer Fulfillment Supervisor
Raquel joined Palm Coast Sales in July 2017.  She has been in sales & logistics over 10 years, including support for customer questions or concerns. She is your go to person for problem solving. She is very familiar with the BBQ industry, especially with the Big Green Egg, having worked at their headquarters for 10 years. She is happy and excited to become part of the PCS team.
Our sales and service team is supported by Jeff Abbarno, Warehouse Manager along with a warehouse supervisor and a team of warehouse assistants.