Green Mountain Grill Accessories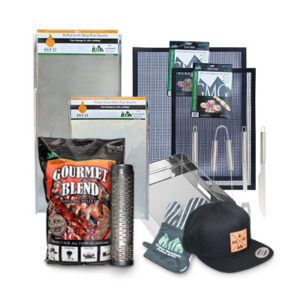 ---
Accessorize like a Pro! The Green Mountain line offers specially designed accessories to complement the Green Mountain grilling experience.
Grill Covers
Velcro® cinches secure the cover to the grill keeping it safe and dry. Protect your investment with a custom Green Mountain Grills cover designed to keep your grill happy.
Jim Bowie Front Shelf

Daniel Boone Front Shelf
Front Shelf
The Front Shelf provides a perfect spot to place your prepped food before it goes on to the grill.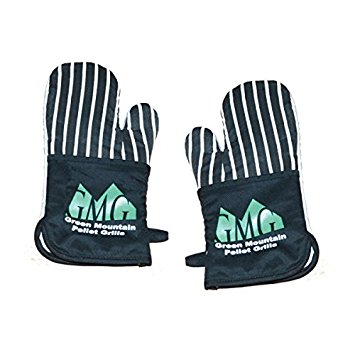 Mitts
These handsome, extra-heavy-duty mitts will protect your hands and make you look like a million dollars while you're grilling up a storm!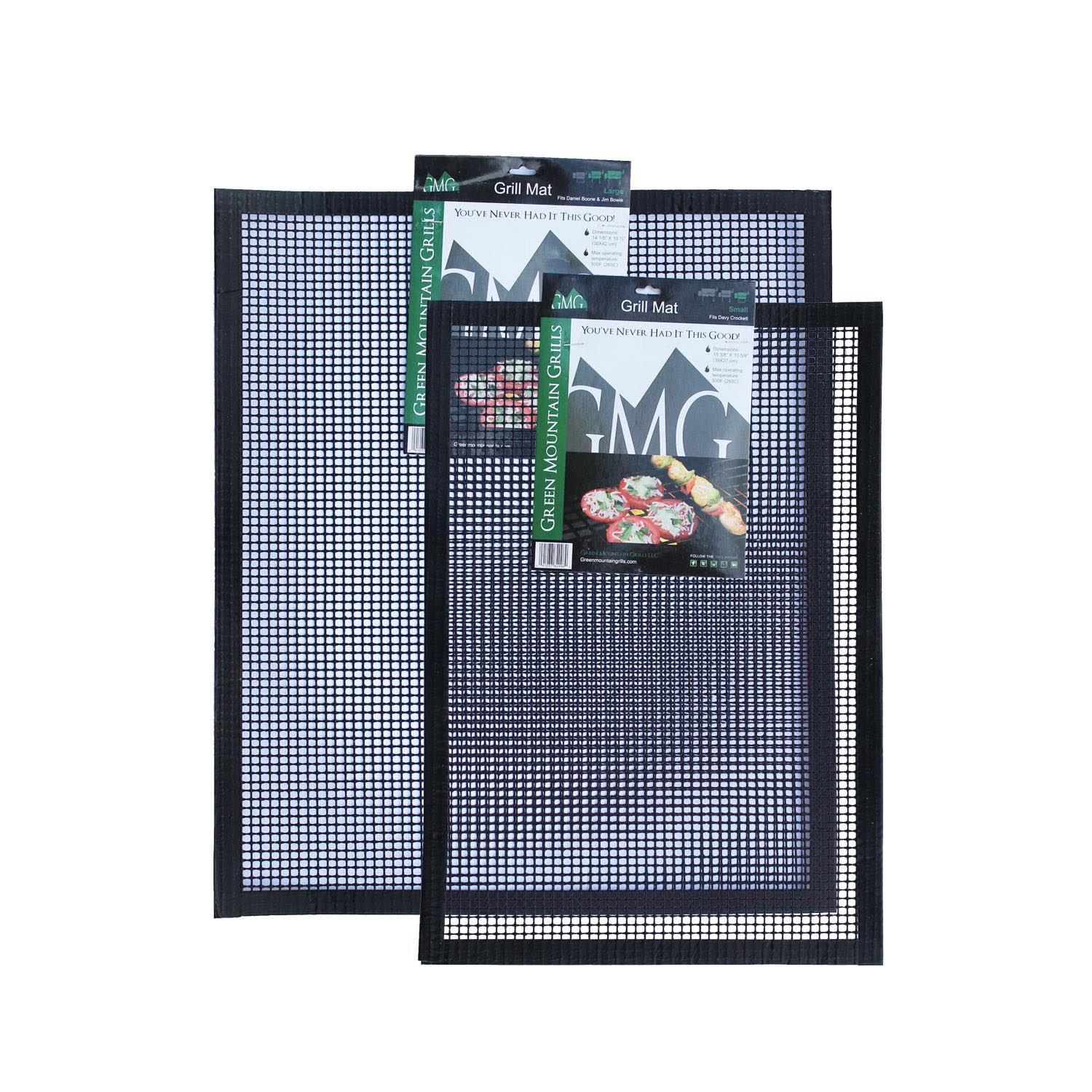 G-Matts
Teflon-coated fiberglass fabric cooking mats, safe for use up to 450°. Our G-Mats are non-stick (both sides are usable). FDA, SGS, FLGB Certified.
DC: 10⅝" X 15⅜"
DB/JB: 14⅛" X 16½"
Pizza Attachment
Convert your GMG Pellet Grill into a Wood-Fired gourmet pizza oven. The pizza oven attachment captures and funnels the heat from the Firebox directly up and into the steel baking chamber encasing the pizza stone.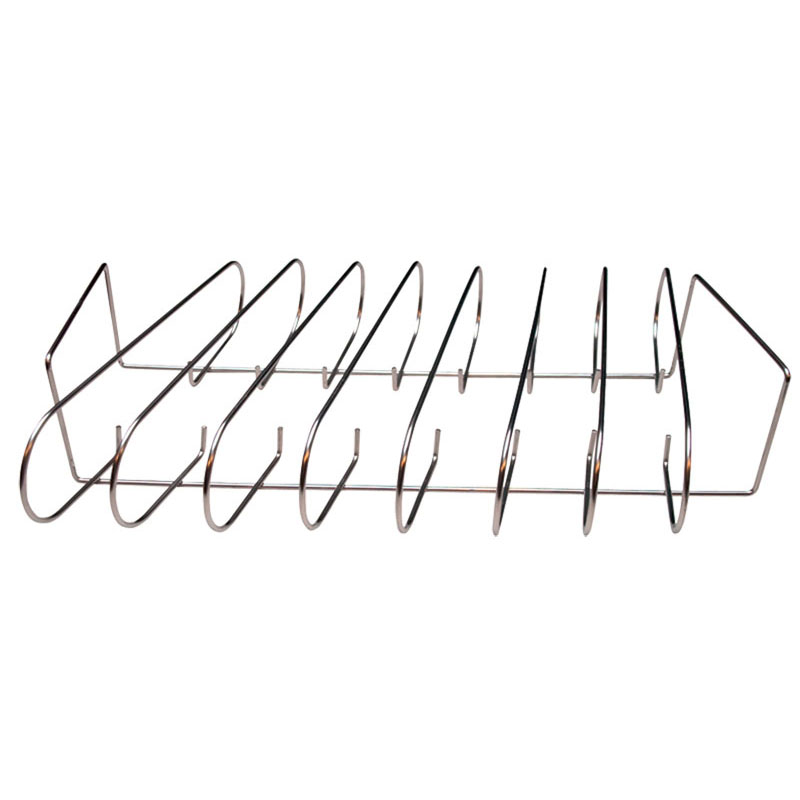 Rib Racks
Grill 7 racks of ribs at the same time with the GMG vertical rib rack! Fits Jim Bowie & Daniel Boone models only.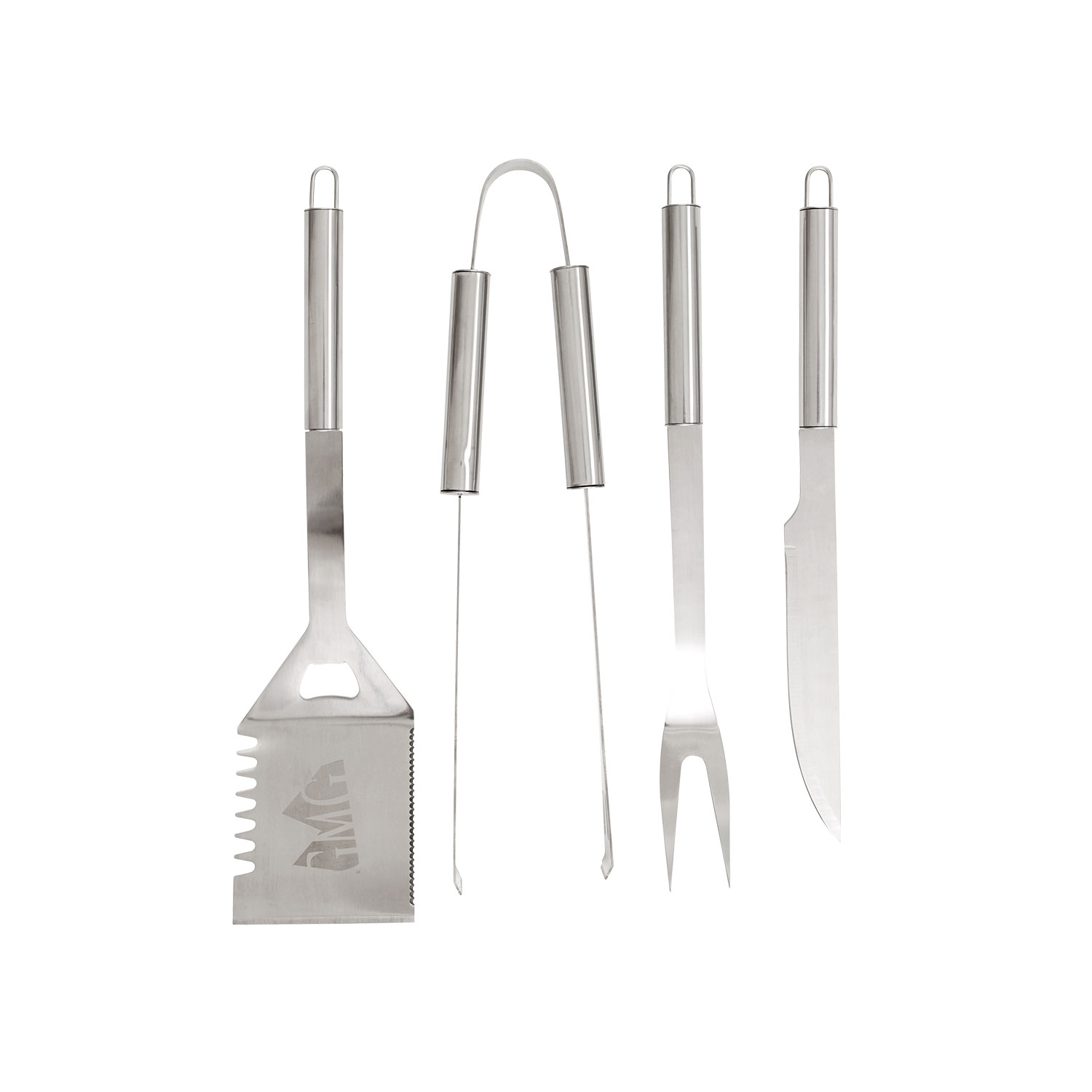 GMG Grill Utensils
Grill in style with a set of GMG Grill Utensils. Our Utensil/Toolset is a perfect addition to your grilling accessory collection! Cook your meats and veggies to perfection every time and look good doing it!
Includes: Spatula with serrated sides and bottle opener, Tongs, Fork, and Knife.

GMG Drip-EZ Grease Tray Liners
3 liners per pack (for DB and JB models only)
Place the stack of 3 liners on your grease tray to collect drippings. As needed, just peel away the top liner for easy clean up!
GMG Drip-EZ Bucket Liners
Place a liner in your grease bucket to collect drippings. Remove and replace for easy clean up!
Digital Probe Thermometer
GMG model of the Maverick DT-05 fold out instant-read food thermometer. It has one easy on/off button and thin tip for faster and more accurate temperature reading. Temperature range is from -4°F to 392°F (-20°C to 200°C)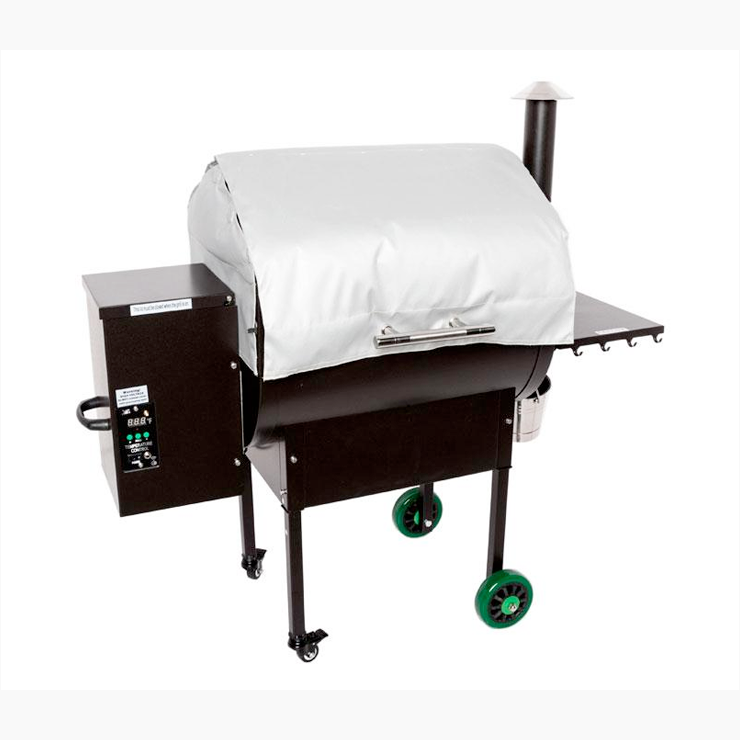 GMG Thermal Blanket
Keep your grill warm in the wintertime and cut your pellet usage by up to 50%, too.
Daniel Boone & Jim Bowie Available
Thin Blue Smoker Tube
Expandable smoke tube with easy slide extension, adjusts from 11″ – 18″ for maximum smoke flavor. Once lit, the tube provides for 3-5 hours of smoke. Included with the tube is an 8lb bag of Gourmet hardwood smoking pellets, which will provide about 50 hours of smoking.
Our smoke tube is compatible with any gas, charcoal or pellet grill allowing you to add smoke flavor to any grill. Hot smoke steaks, chicken, pork, lamb, ham, and fish! Cold smoke cheese and nuts!
*Pellets light easily with an inexpensive propane torch (not included).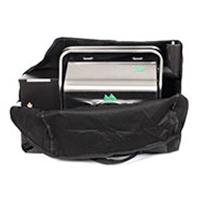 GMG Davy Crockett Tote
Travel in style with our New Davy Crockett Carrying Tote! The GMG Davy Crockett Tote is designed to fit and protect the Davy Crockett model while improving portability. We've built and tested our form-fitting tote to withstand travel and life's adventures. Velcro® cinches secure the cover to the grill keeping it safe, and dry. Available in Black, the Tote features heavy duty carrying handles and a weatherproof zipper to ensure your grill is protected.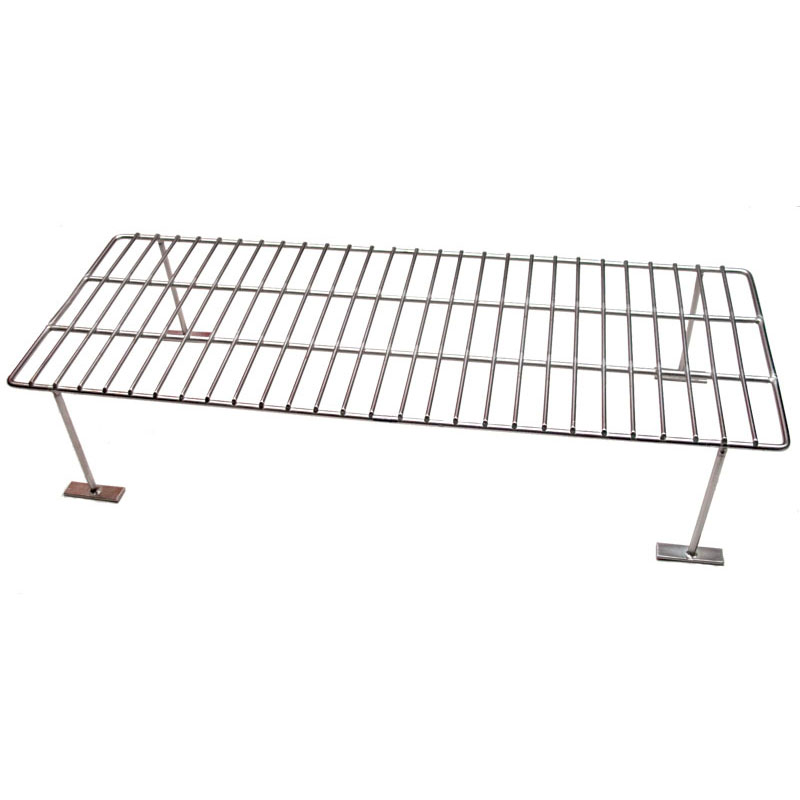 GMG Smoke Shelf (Upper Rack)
Add more cooking room to your grill with a smoke shelf (Upper Rack).
Rack Sizes:
DB: 22″L x 8.5″W x 4.5″T
JB: 32″L x 8.5″W x 4.5″T
Available in Daniel Boone & Jim Bowie