EggFest celebrates cult of cooking on Big Green Eggs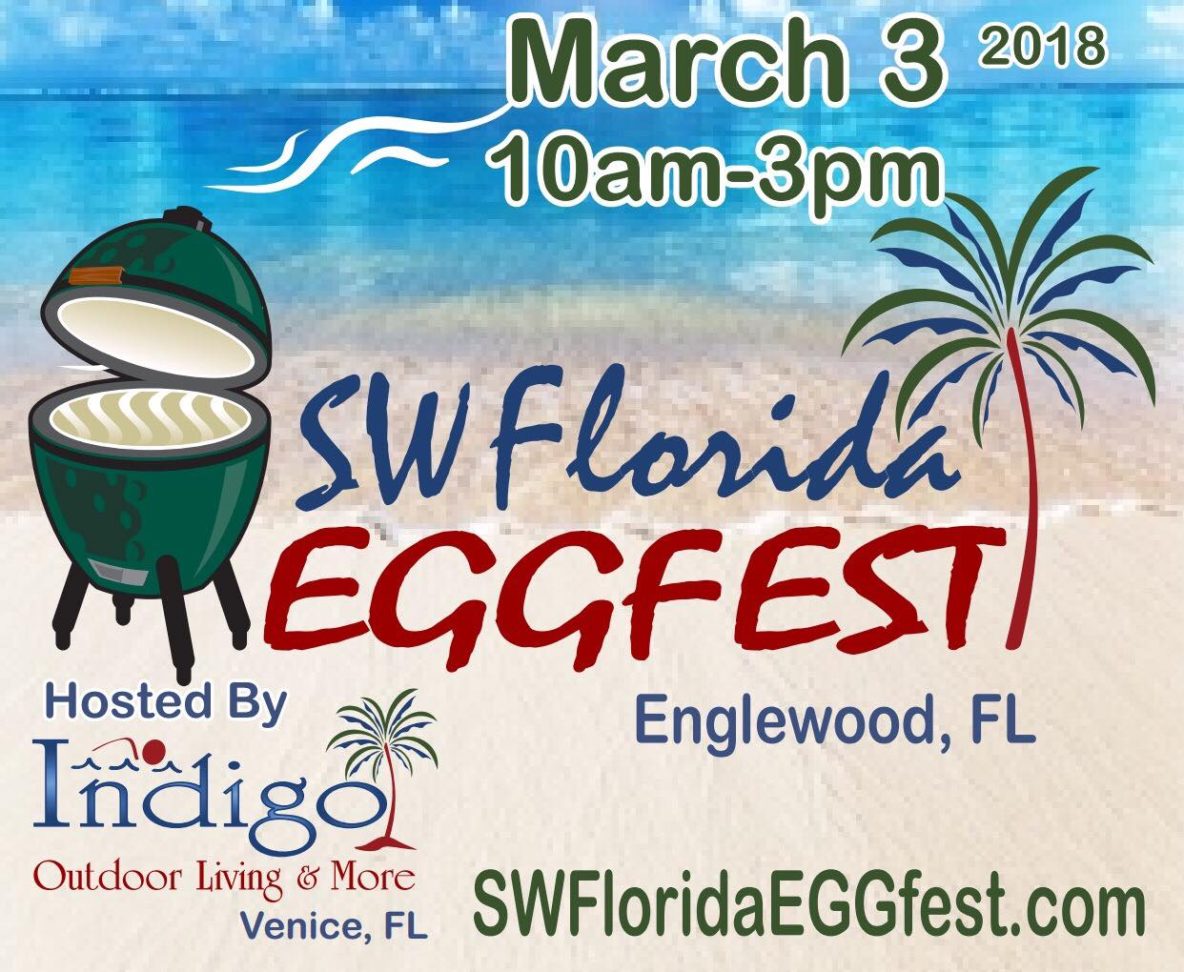 Published in the Herald-Tribune, March 14, 2018 by Vicki Dean
On a cool early morning in March, Pioneer Park in Englewood was crawling with EGGheads, a cult of foodies devoted to cooking on Big Green Egg ceramic charcoal grills.
Flavored charcoal and wood smoke wafted out of dozens of Kamado-style barbecue cookers. Participants in the inaugural Southwest Florida EggFest cooked up everything from ribs to chicken wings, and brownies to bread pudding to serve to tasters who paid $30 to $40 to enter the event.
Over 400 people purchased advance tickets to the fundraising event for the Lemon Bay Sunrise Rotary. Three Egg chefs presented cooking demonstrations, sharing tips and tricks.
The event took a year to plan and is the brainchild of Rotary President Jim Hinck. He and his brother bought a Big Green Egg for their dad, and attended a similar EggFest in northern Florida.
The Rotary club partnered with Big Green Egg dealer Patrick Ireland of Indigo Swimming Pools and Outdoor Living to coordinate the event, which was the first in Southwest Florida.
About 600 people attended, and Hinck said some came from as far away as Jacksonville and Merritt Island on the east coast.
"The food was just outstanding," Jim Hinck said of the variety of offerings from 20 registered cooks.
His brother Tom Hinck of Barbecue Bourbon Boys served up juicy and tasty "Foghorn Leghorn Pineapple Bourbon Chicken Wings" at his booth.
Proceeds from the EGGFest will benefit a local charity: Lemon Bay Sunrise Rotary.
Click here to read more and get some Eggfest recipes!